You may not know who Rick Rubin is but you definitely would have heard of his music.
He has been a megastar producer for over 20 years, helping a hugely diverse group of artists along the way: Johnny Cash, Adele, Jay-Z, Slayer, The Beastie Boys, Rage Against The Machine, Lady Gaga, Metallica, Kanye West to name a few.
I recently read a rare interview with Rick Rubin and Tim Ferris (thanks for sharing Tom Ward) where he uncovers his tips to living an exceptional life.
And they seem pretty obvious when you think about it.
His best work comes from:
Continuous self-improvement
Breaking things down
Being coachable
Surrounding himself with diversity
Collaborating with the greats
Defining his own success
They echo a lot of my personal intentions (and included in the work I do each day).
The trick is understanding that this actually applies to everyone.
Not just people like Rick (MTV's most important music producer in the last 20 years) but you as well.
Regardless of who you are and what you do, you can lead an exceptional life.
Everyone can lead an exceptional life. And just to be clear, we define what that looks like for ourselves.
It tends to not actually be the common aspirational goals of money, houses, cars or clothes that make things exceptional.
Family. Friends. Purpose. Freedom. Empowerment. Impact.
An epic beard (in the case of Rick).
The journey itself should be exceptional and not some distant goal in 20 or 30 years.
Every single day you can live an exceptional life.
So.
I am going to look at what that means to me.
I tend work away from home a lot and so miss spending time just being with my wife and daughter. All in the pursuit of a secure future for us all. In the distant future.
But to quote Ferris Bueller: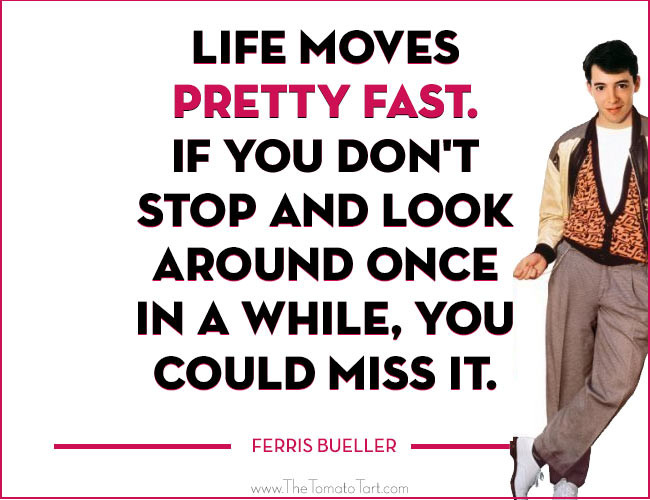 My one step today is to work out how I can spend more time with my girls.
Not just now but every week.
So.
What does your success look like?
And what is the one step you will take today to live an exceptional life?